Literary magazine celebrates anniversary with Bogan's work on Brazil
The work of Dr. James Bogan is featured in the April issue of New Letters, a literary magazine that is currently celebrating its 75th year of existence. Bogan is a Curators' Professor of art history and film at Missouri University of Science and Technology.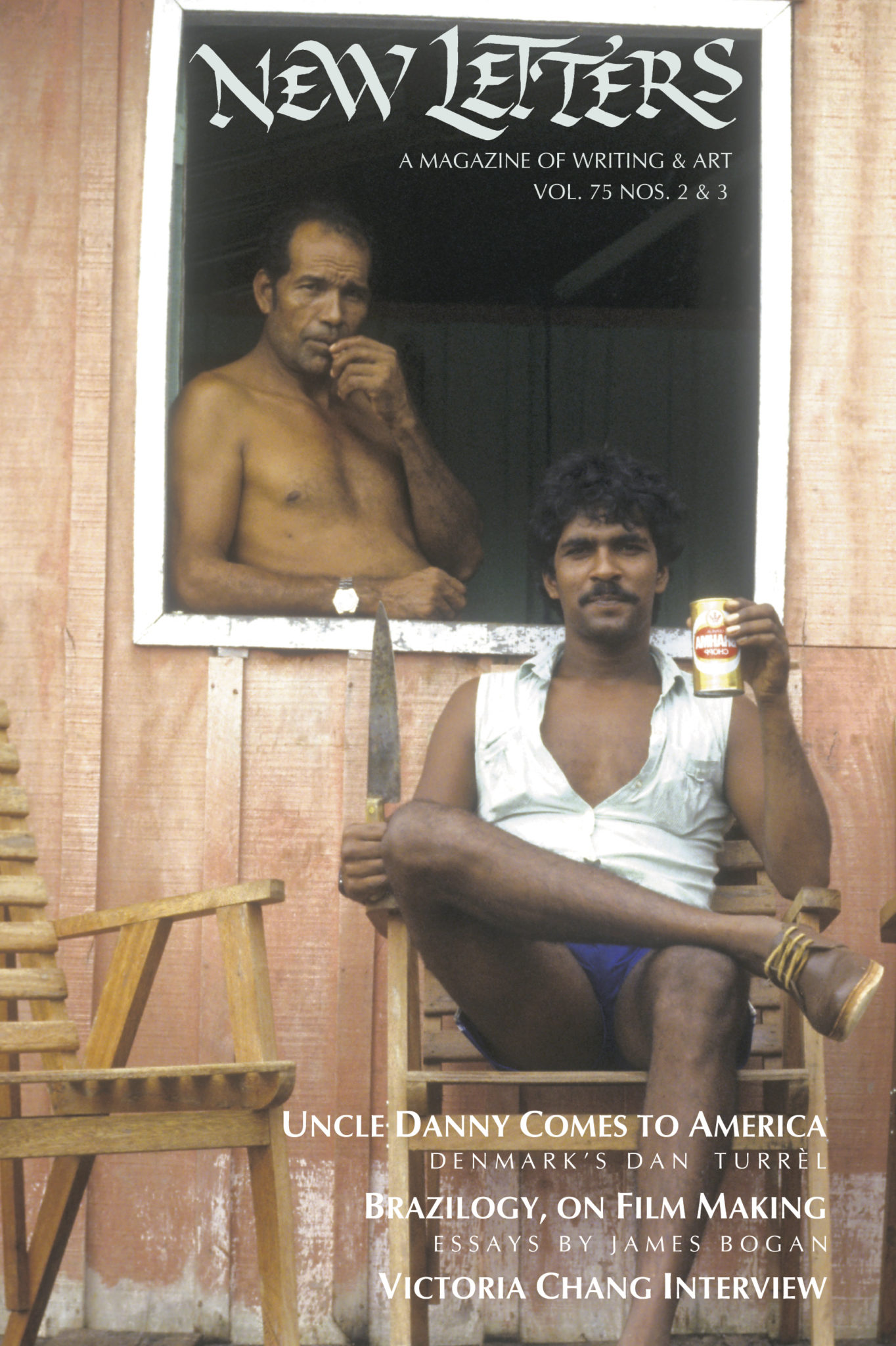 The country of Brazil has served as one of Bogan's main sources of inspiration for decades. He traveled to South America on a Fulbright Fellowship in 1986, and that's when he started filming Brazilian people and places.
Three of Bogan's short documentary films have been collected on a DVD release, THE BRAZILOGY, that is included in the special edition of New Letters. The three films are The T-shirt Cantata (1988), The Adventures of the Amazon Queen (2005) and The Hammock Variations (1996). The combined length of the short films is just under one hour.
"Each film in THE BRAZILOGY chronicles the process of creation: a T-shirt design, a model boat and a hammock," Bogan says.
Bogan's intention was to develop off-beat portraits of life in Brazil and to show the beautiful people of the Amazon. In addition to documenting life in Brazil, Bogan says he wanted to bring a poet's sensibilities to the films.
"James Bogan is a scholar with the heart of a poet," says Robert Stewart, editor of New Letters. "His films and essays take the eccentric and the actual together, helping us all — native and outsider — to rediscover why it's absolutely lovely to be alive."
The April edition of New Letters also features two of Bogan's essays, "Hammock Variations" and "The Perils of Poetic Film Making," as well as several photographs. One of his photographs serves as the cover of the magazine, which is published at the University of Missouri-Kansas City.
In conjunction with New Letters' anniversary celebration, Bogan plans to give a reading called "Bound to Brazil" at 3:30 p.m. Thursday, April 30, in the Carver-Turner Room of the Havener Center on the Missouri S&T campus. A genuine Brazilian hammock will be given away as a door prize.
Bogan has produced other films on everything from chalk drawings to the murals of Thomas Hart Benton. He has also written several books of prose and poetry, including Ozark Meandering, Burden of Dreams and Sparks of Fire.