Disney's 'Robin Hood' to be screened on March 21
This season of the Family Film Series at Missouri S&T concludes with a screening of the Disney animated film "Robin Hood" at 11 a.m. Saturday, March 21. The film will be shown in Leach Theatre of Castleman Hall.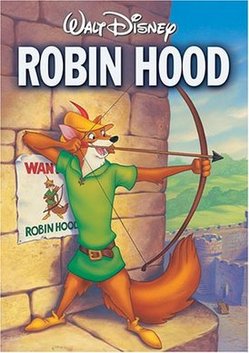 Released in 1973, the classic tale of Robin Hood is retold Disney-style, with lively animal characters voiced by familiar veteran actors. The swashbuckling adventure includes witty dialogue, catchy songs and an overall fun atmosphere.
There will be fun arts and crafts for a nominal fee. Lunch and snacks, including pizza and soda, will be sold in the lobby following the film. Admission is $2 per person, and tickets will be available at the Leach Theatre Box Office.
For more information, call 341-4219.