Faculty profile: Katherine Sharp
Dr. Katherine (Katie) Sharp, assistant professor of education and biological sciences, grew up in Ohio where her lifelong passion for horses sparked her interest in life sciences. She initially attended Stephens College in Columbia, Missouri, to study equine science, but her genetics and cell biology courses sparked a new interest. Sharp became increasingly fascinated in the intricate nature of cellular reactions and was encouraged to pursue a graduate degree in biochemistry upon graduating from Stephens College in 2015 with a bachelor of science in biology. She continued her education at the University of Oklahoma where she earned her master's of science in chemistry and biochemistry in 2018. During her time as a teaching assistant, Sharp became devoted to how real-world contexts support students' learning. A pivotal moment in her education was a research talk on disciplinary-based education research. At that moment, she realized it was the career path she needed to pursue. Upon completing her education at OU, she began her doctoral studies in STEM Education at the University of Kentucky. From there, she began investigating how real-world situations, such as those presented in case studies, supports deep-level learning and critical thinking as observed in students' scientific arguments. She graduated with her Ph.D. from UK in 2021 and joined Missouri S&T after teaching two years of undergraduate biology and chemistry as an assistant professor at Stephens College.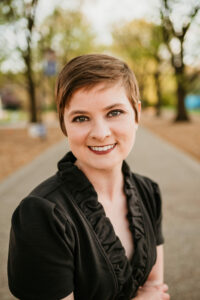 Sharp's research interests include using case studies in biology to situate students in real-world contexts and investigate how these learning approaches support students' argument construction. Her active research collaborations focus on how situated learning experiences influence students' scientific understanding, in addition to how course-based undergraduate research experiences (CURE) support students in constructing scientific arguments. She has recently published research on case-based learning in Education Sciences. Sharp has presented at national and international conferences including Association for Biology Laboratory Education, Association for Science Teacher Education, National Association in Research in Science Teaching, and European Science Education Research Association.
In addition to continuing her scholarly work at Missouri S&T, Sharp teaches within the education and biological sciences departments. Currently, she teaches Principles of Biology and Assessment of Learning. She has been grateful for the warm welcome by her colleagues and impressed by the strong dedication of her students to their studies. Sharp is eager to create a classroom environment to support her students' critical thinking that is supported by research, along with using research to inform her instruction.
Sharp moved to Rolla with her partner, Christopher, along with their dog, rabbit and horse. They are excited to become part of the Missouri S&T and Rolla communities.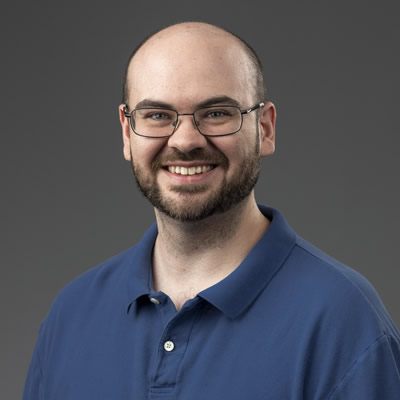 Looking for something?
CASE Department News
CEC Department News
Kummer College Department News