Updates improve first-year design class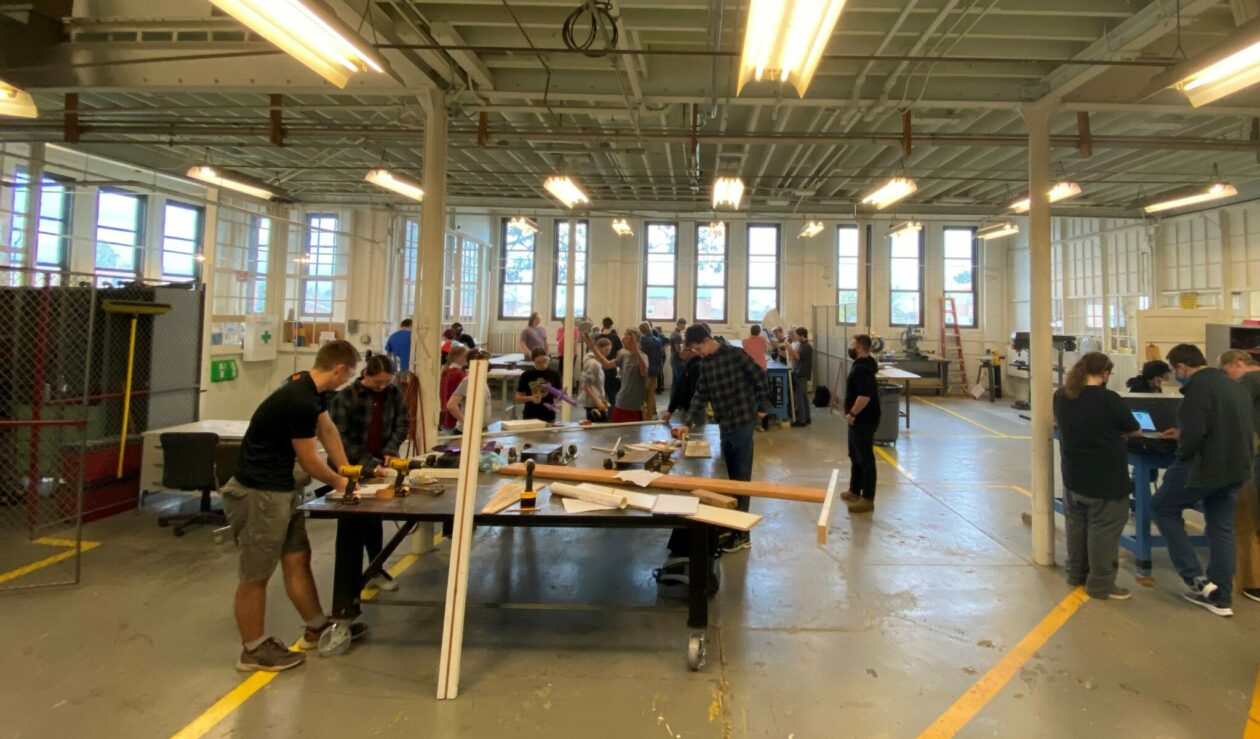 First impressions mean a lot, and the design class for first-year students at Missouri S&T is no exception. You may remember taking Introduction to Engineering Design yourself, working on a design project that was aimed at setting you up for success in future engineering and design classes. Several changes in the lab this year have improved safety and made the experience better for students.
"The way the shop was set up in past years served a purpose, but I wanted an environment that encourages creative thinking and collaboration for the 700 students a year who take this class," says Phillip Mulligan, assistant teaching professor of mechanical and aerospace engineering. "The new design also enhances safety, because many of the students come in with little or no hands-on construction experience."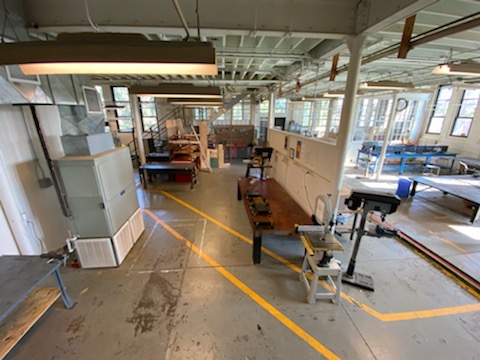 One of the primary challenges of the previous shop layout was that the main power tools were located around a central wall that prevented supervisors from seeing students who were on the other side of the wall. The wall is now gone, and the tools are in a central location. Additionally, MAE has further supported improved safety in the space by increasing the number of shop supervisors (upper classmen who have taken ME 1720 and received MAE shop-safety training). With the new structure, two to three supervisors are always present when students are using the shop for ME 1720 or ME 2761. One shop supervisor is dedicated to the main tool area, and only three students at a time can be in the area. The other supervisors observe the general shop area and provide safety instructions as well as guidance on how to bring the students' ideas to reality.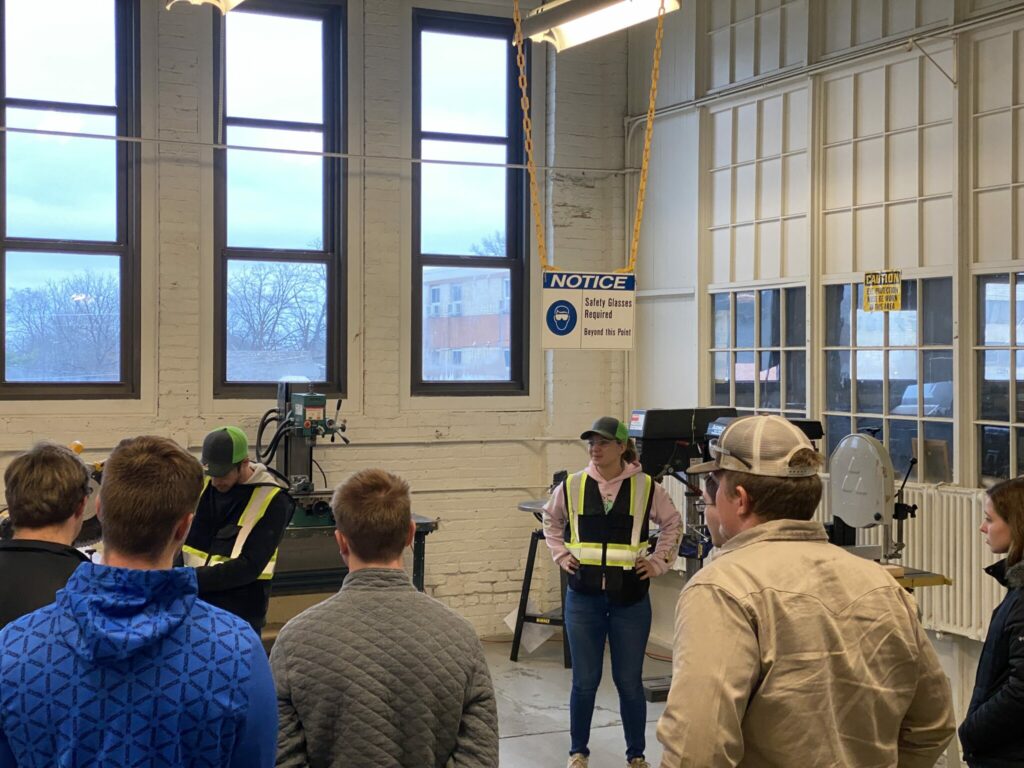 "They're getting a basic understanding of the tools and how to use them safely," says Mulligan. "That way, they're being set up for success in their future classes or working at the Student Design Center. I want the space to inspire innovation and creativity while emphasizing safety."
Mulligan adds that safety goggles and hearing protection are stored in one, easily accessible area. A safety sign explains the rules of the shop. He says mechanical engineering student Brendan Crotty and other members of S&T's Maker Space regularly visited during shop hours and helped the students explore what they can accomplish.
Students may donate their finished projects back to the shop, which Mulligan says maintains supply levels for the next class. Additionally, some past projects are displayed in the space to inspire future students to think creatively.
Mulligan says he's grateful for associate teaching professor Jillian Schmidt, teaching professor Ryan Hutcheson and assistant teaching professor Michael Puopolo, all of whom taught the Intro to Engineering Design class in the past.
"The class continues to focus on the engineering design process in and of itself," says Mulligan. "I think that core instruction is as important as the students learning to work in groups and learning how to succeed in their future classes."
Mulligan is also grateful to MAE Chair David Bayless and S&T's College of Engineering and Computing for their support of the class redesign and to the S&T physical facilities staff for the demo and construction work. He's also thankful for input from assistant teaching professor Yezad Anklesaria, whose ME 2761 class shares the space.
Finally, Mulligan extends heartfelt thanks to the students who served as shop supervisors during the most recent academic year:
Ethan Bautsch, a sophomore in mechanical engineering
Eric Bonney, a senior in mechanical engineering
Paul Hanlon, a senior in mechanical engineering
Nick Johnson, a sophomore in mechanical engineering
Avery Lyons, a sophomore in engineering management
Austin Sanders, a junior in aerospace engineering
Jacob Sneed, a sophomore in mechanical engineering.