Cathy Tipton named director of admissions at Missouri S&T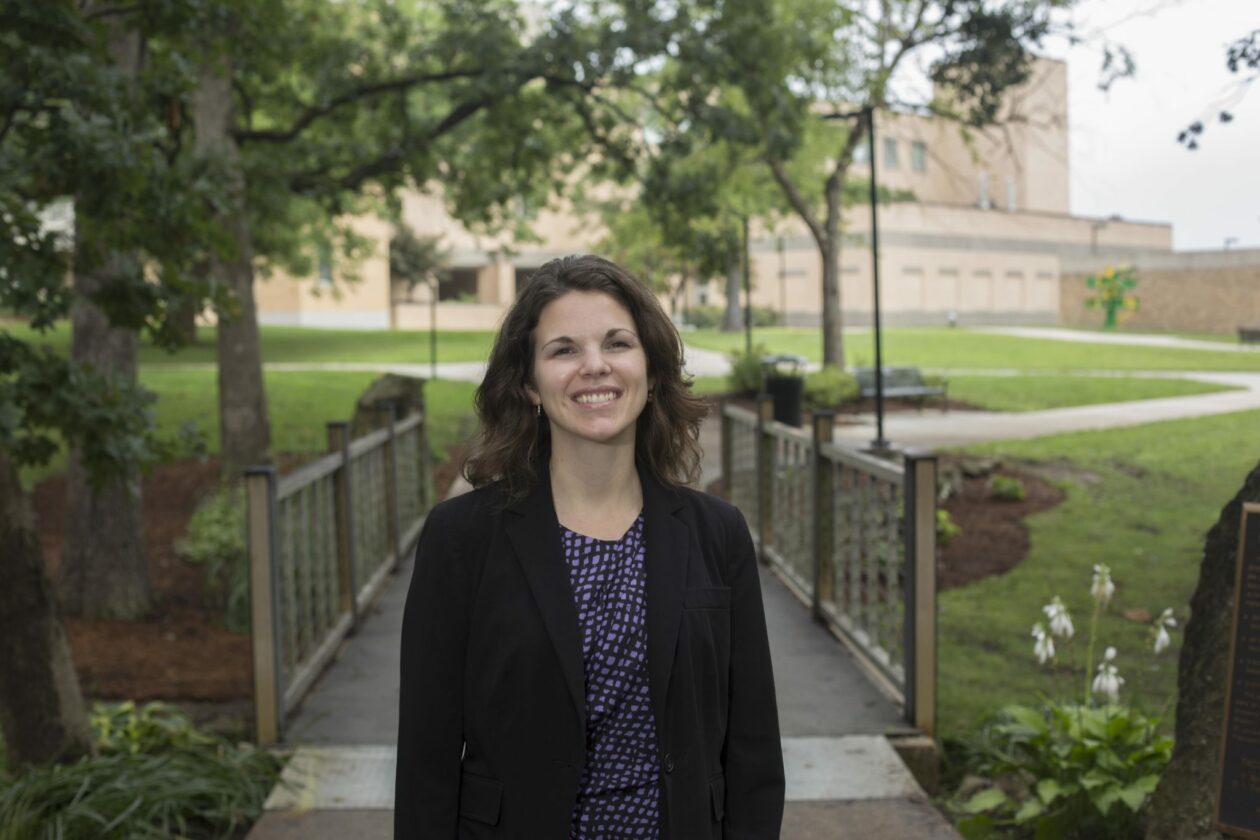 Cathy Tipton, acting director of admissions for Missouri S&T since July 2019, was named director of admissions effective Oct. 1.
A member of the Missouri S&T admissions staff since January 2004, Tipton oversees a staff of over 20 employees who work to attract prospective students to enroll at the university. The admissions staff is responsible for undergraduate admissions, including the recruitment of freshmen and transfer students, and the S&T visitor center in Parker Hall.
"As acting director, Cathy led the admissions team through a very challenging time due to the impact of the COVID-19 pandemic," says Shobi Sivadasan, Missouri S&T's vice provost of enrollment management. "She and her team developed some very creative approaches to responding to the challenge, and those strategies helped ensure that COVID-19's impact on our fall enrollment would be contained. Cathy and her team quickly pivoted to a virtual recruitment and yield plan that proved to be very successful. Among a strong pool of candidates, Cathy rose to the top, and I look forward to continuing to work with her."
Tipton holds a bachelor of arts degree in marketing from Lindenwood University in St. Charles, Missouri. Prior to becoming acting director in 2019, she led the admissions team's efforts in freshman recruitment from 2008 to 2019, first as assistant director, then as associate director. She joined S&T in January 2004 as an admissions counselor.
Tipton serves on the Chancellor's Advisory Committee on African American Recruitment and Retention, the JED Campus Health and Well-Being Committee, and the eLearning Student Service Advisory Council.
Tipton succeeds Lynn Stichnote, who served as director of admissions from 2002 to 2008 and from 2012 to 2019.
About Missouri University of Science and Technology
Founded in 1870 as the University of Missouri School of Mines and Metallurgy, Missouri University of Science and Technology (Missouri S&T) is a STEM-focused research university of over 8,000 students and part of the four-campus University of Missouri System. Located in Rolla, Missouri, Missouri S&T offers 99 different degree programs in 40 areas of study, including engineering, the sciences, business and information technology, education, the humanities, and the liberal arts. Missouri S&T is known globally and is highly ranked for providing a high return on tuition investment, exceptional career opportunities for graduates, and an emphasis on applied, hands-on learning through student design teams and cooperative education and internship opportunities. For more information about Missouri S&T, visit www.mst.edu.