Bachman honored with Leavey Award for entrepreneurship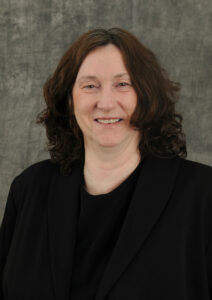 Dr. Bonnie Bachman, professor and faculty fellow in economics at Missouri University of Science and Technology, is one of seven educators in the country to receive the Leavey Award for Excellence in Private Enterprise Education. The award will be presented in San Francisco in November.
The Leavey Awards program recognizes educators at the elementary, junior high, high school and college levels for innovative and effective techniques in teaching entrepreneurship and free enterprise education. The award has been presented annually since 1977 by Freedoms Foundation and the Thomas and Dorothy Leavey Foundation.
Bachman, who joined the S&T faculty in 2007, is faculty advisor for the University Innovation Fellows program and director of Missouri S&T's National Science Foundation Innovation Corps site. She has been instrumental in developing experiential interdisciplinary courses for Missouri S&T and the entrepreneurship program at the University of Missouri-Columbia, including a new course offering titled Innovation and Entrepreneurship for the Executive MBA program, Trulaske College of Business at MU.
Bachman who received the 2017 University of Missouri System President's Award for Innovative Teaching, has received multiple grants and awards including the 2016 Faculty Experiential Learning Award, the 2013 Outstanding Teaching Award for Distance Education and a 2015 Innovation Fund-Innovation Center grant to develop a faculty curriculum development program.
Bachman holds a Ph.D. in materials science and engineering from Rutgers University. She also earned a master's degree in mechanics and materials science from Rutgers University and a bachelor's degree in physics from Benedictine University. Prior to joining the Missouri S&T faculty, Bachman was a senior director at Flextronics International and spent six years with Motorola Inc.