S&T's Engineers Without Borders start work as classes end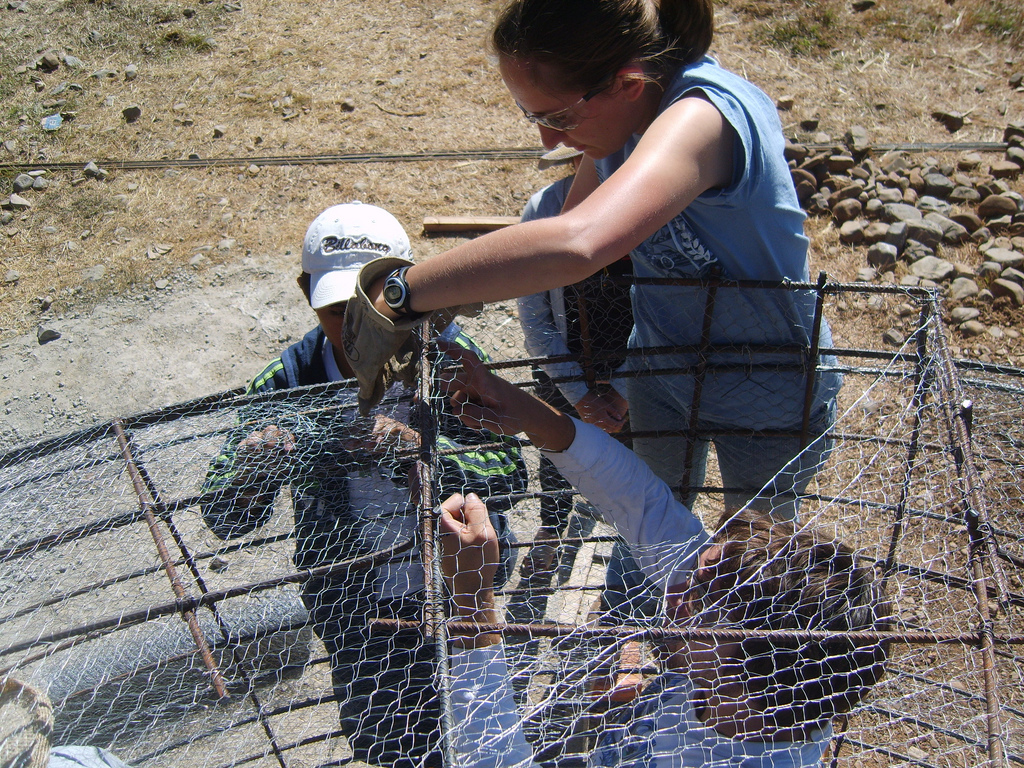 A group of students from the Engineers Without Borders (EWB) student chapter at Missouri University of Science and Technology will travel to Santiago, Honduras, May 21-28 to continue its work to improve clean drinking water accessibility in the community.
While there, the group will install a chlorination system on the last of three wells in the community and make sure that all modifications are functioning. During prior trips, the team installed chlorination systems on the other two water sources.
The team will also collect water quality data to ensure the progress and sustainability of the project, and assess a construction site and supply line path for a 100,000 gallon tank the team designed this year.
"We have had great success in the first two chlorination systems that were installed, reducing the number of reports diarrhea cases in the community's children and removing biological contaminants," says Cathryn Pherigo, a 2015 graduate in chemical engineering at Missouri S&T and the EWB-Honduras team leader. "We will be monitoring past projects that the team has implemented over its eight-year partnership with the community as well."
Dr. Mark Fitch, an associate professor of civil, architectural and environmental engineering at Missouri S&T, is the EWB faculty advisor. David Hoffman, an associate research engineer, Dr. Christi Luks, an associate teaching professor of chemical and biochemical engineering, Stephen Hubbs, a volunteer mentor in the civil, architectural and environmental engineering department, and Stephane Menand, student service coordinator in international affairs at Missouri S&T, will travel with the team. Donate to EWB's cause at ewb-mst.org/donate.
The following students plan to travel to Honduras:
Heather Castelli, a senior in mechanical engineering from Catawissa, Missouri
Kelly Jacobs, a sophomore in nuclear engineering from Frontenac, Missouri
Kortnee Long, a sophomore in engineering from West Plains, Missouri
Luis Pereira, a senior in computer science from Sedalia, Missouri
Cathryn Pherigo, a 2015 chemical engineering graduate from St. Charles, Missouri
Lauren Pilla, a junior in mechanical and aerospace engineering from Fenton, Missouri
Megan Schulte, a senior in chemical engineering from Columbia, Missouri
Curry Spray, a junior in computer engineering from Springfield, Missouri.