John F. Eash to lead corporate relations at Missouri S&T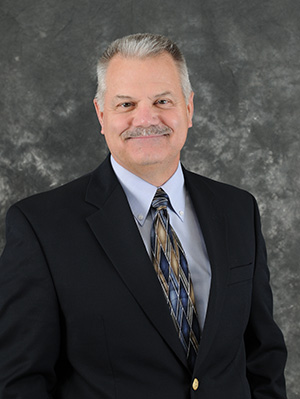 John F. Eash, division director for Supplier Quality Regional Operations for The Boeing Co. and a 1979 aerospace engineering graduate of Missouri University of Science and Technology, has been named executive director of corporate relations at Missouri S&T. The appointment begins Aug. 3.
As executive director, Eash will work to enhance existing relationships with corporate partners, identify new opportunities and expand the university's portfolio of industrial programs and partnerships. He will build on current industry alliances and activities and represent Missouri S&T externally to corporations, government and other entities.
The position, which is housed in the Division of Global and Strategic Partnerships at Missouri S&T, was established as part of Missouri S&T's strategic plan priorities to expand efforts in global and online learning, international affairs and corporate relations.
"I am delighted John Eash has agreed to serve as Missouri S&T's first executive director of corporate relations," says Dr. Warren K. Wray, vice chancellor for global and strategic partnerships at Missouri S&T. "His impressive career with Boeing and extensive knowledge of Missouri S&T, combined with his background in university relations from the corporate side of the partnership, make him an outstanding candidate. I look forward to working with him."
Eash worked for Boeing, then known as McDonnell Douglas, as a co-op student in college. After graduation, he joined the company full time as a flight test engineer in remote assignments at Pax River Naval Air Test Center in Maryland and Holloman Air Force Base in New Mexico.
Throughout his 36-year career with Boeing, Eash has worked in engineering, manufacturing, supply chain management and quality in positions of increasing responsibility, including manufacturing support team leader, production operations superintendent, defense systems supplier development team leader and F/A-18 production operations director. In his current role, Eash is responsible for quality oversight of companies across the Boeing Defense System supply chain.
Since 2007, Eash has served as Boeing's executive focal for the company's relationship with Missouri S&T. Boeing assigns executive focals to universities that fulfill strategic priorities for the company – employee recruitment, research and development, and continuing education. Through this partnership with Missouri S&T, Boeing established a student mentoring program, a campus speaker network, high school student receptions at Boeing and a bi-annual Boeing Day at Missouri S&T.
Most recently, Boeing established a master research agreement to help facilitate research projects with students and faculty. Through this agreement, Boeing opened an office at Missouri S&T to strengthen its R&D mission.
Eash earned a bachelor of science degree in aerospace engineering in 1979 and a master of science degree in engineering management in 1990, both from Missouri S&T. He also holds an MBA in manufacturing management from Washington University in St. Louis. In 2013, Missouri S&T awarded him a professional degree. Eash is first vice president of the Missouri S&T Academy of Mechanical and Aerospace Engineers, past president of the Miner Alumni Association, a former member of the Missouri S&T Board of Trustees and a current member of the Order of the Golden Shillelagh.
As executive director of corporate relations, Eash will work closely with the Missouri S&T Corporate Development Council (CDC), a group of 40 Missouri S&T alumni and recruiters who represent their corporate employers who engage in activities related to leadership and professional development and work closely with Missouri S&T's career opportunities and employer relations (COER) team. He will also work closely with other campus organizations that have ties to industry.