Students, faculty from around the world attend workshop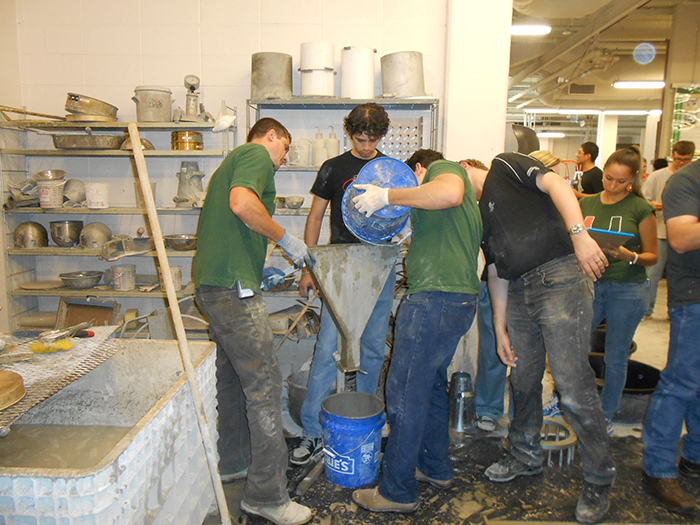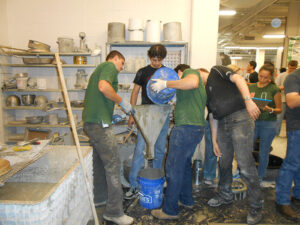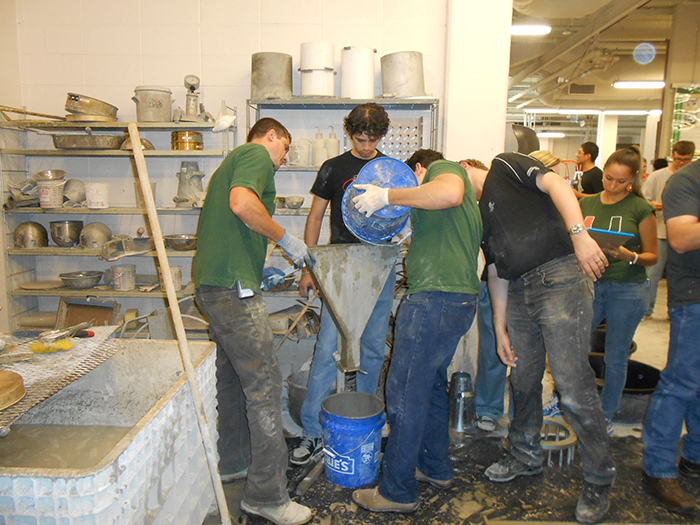 An international group of participants recently attended a four-day workshop hosted by the RE-CAST (Research on Concrete Application for Sustainable Transportation) University Transportation Center. The workshop focused on the fundamentals of rheology and application on cement-based materials. Rheology involves flow behavior of material that cannot be measured with traditional workability methods.
Participants were offered an in-depth look into the science of rheology as well as hands-on laboratory experience with state-of-the-art testing equipment of cement-based materials. The workshop was coordinated by the Center for Infrastructure Engineering Studies (CIES). Instructors were faculty from the RE-CAST consortium (Dr. K. Khayat of Missouri S&T, Dr. David Lange of the University of Illinois at Urbana-Champaign and Dr. Dimitri Feys of Missouri S&T). Participants included undergraduate and graduate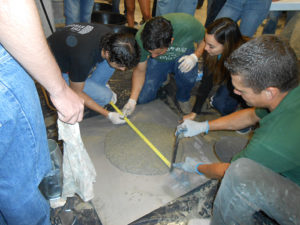 students, faculty and industry professionals. Forty people attended the workshop from the institutions listed below:
Burns Concrete Inc. (Idaho)
University of Nebraska
Rutgers, the State University of New Jersey
University of Illinois at Urbana-Champaign
Missouri University of Science and Technology
Durable Concrete (North Carolina)
University of Oklahoma
Southern University and A&M College (Baton Rouge, Louisiana)
University of Miami (Florida)
Universidad Autónoma de Nuevo León (Monterrey, Mexico)
Université d'Artois (France)
For more information about RE-CAST, visit its website at recast.mst.edu.