S&T to offer STEM-focused elementary ed program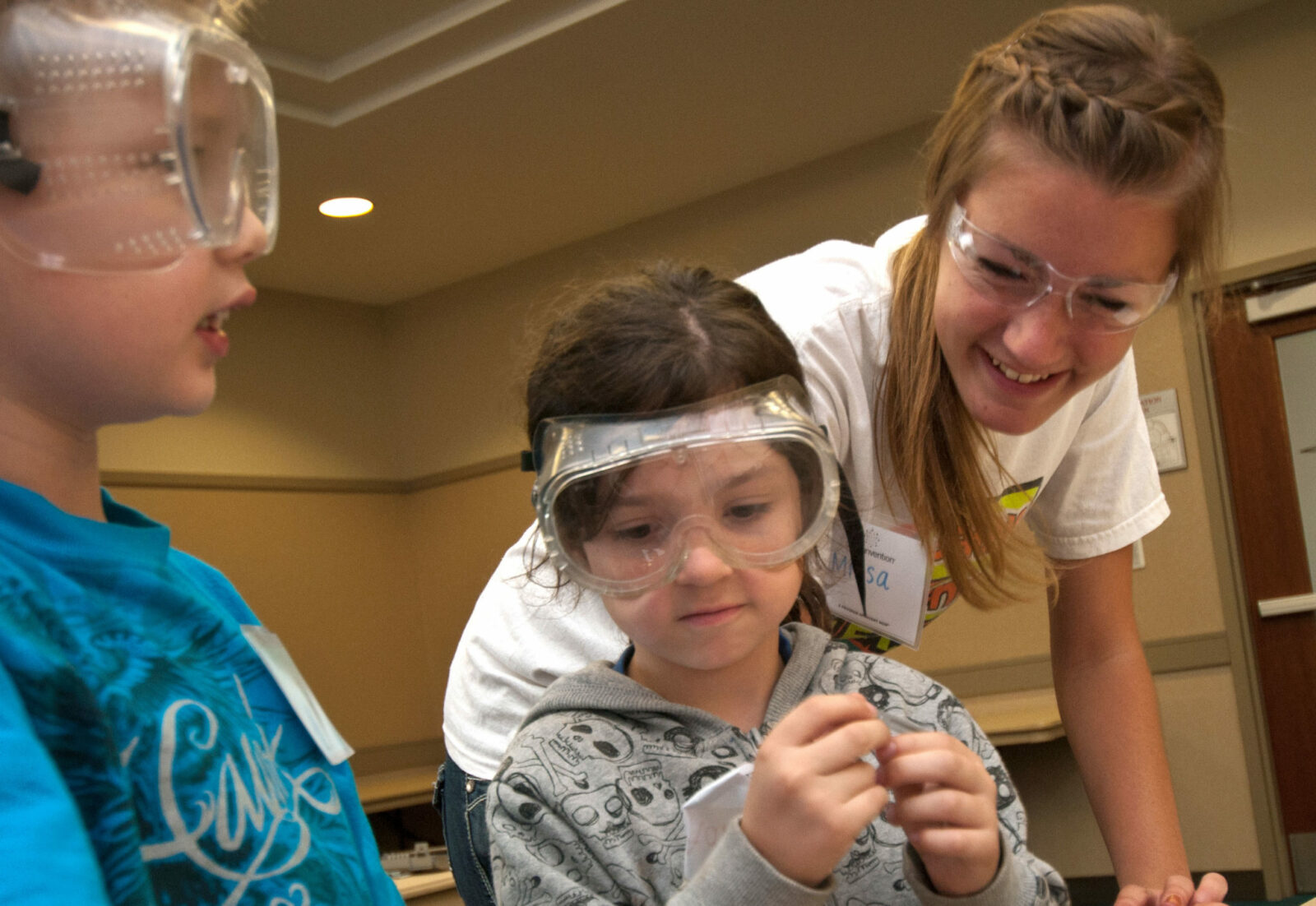 In an effort to help the United States regain its competitive edge in math and science, Missouri University of Science and Technology will offer a new elementary education program to emphasize these subjects, beginning fall 2014. Graduates of the program will be prepared to share their knowledge of science, technology, engineering and mathematics (STEM) with kindergarten through 6th grade students.
"As a technological research university, Missouri S&T is uniquely qualified to create teachers who can tap into children's natural curiosity about math and science," says Dr. Cheryl B. Schrader, chancellor of Missouri S&T.
The elementary education program is endorsed by the Missouri Department of Elementary and Secondary Education (DESE) and will be fully accredited. The new effort complements Missouri S&T's existing teacher certification program, which provides certification for teachers of grades 9 through 12.
"We're expanding Missouri S&T's high-quality curricula to our youngest and most impressionable students," says Schrader. "The program will include extensive field and clinical experience in collaboration with Rolla Public Schools during students' junior and senior years."
"This partnership means a lot to our district," says Dr. Aaron Zalis, superintendent of Rolla Public Schools. "I've always felt that Missouri S&T is in the best position to train STEM-focused teachers. We have a good relationship with the school and this is just one more prime opportunity for Rolla students to benefit."
Dr. Jana Neiss, director of S&T's Teacher Education Program, says that by offering the elementary education certification, S&T students will have a chance to work with the "very effective science and math teachers that we already have in Rolla schools."
Neiss was approached by the Missouri DESE about creating the elementary education program in 2011. At the time, Missouri S&T had recently reaccredited its secondary education program, which began more than 30 years ago.
"They said, 'there is a need for a STEM-focused elementary education program in the state of Missouri, and we think you are the ones to do it,'" says Neiss. "I did some checking and found that less than
4 percent of the students in teacher education programs throughout Missouri choose math and science as their area of concentration. It seemed like a good fit for S&T."
Neiss says students will have an opportunity to work with the university's STEM-focused summer camps and with Project Lead The Way, a program that provides science and engineering education in elementary, middle and high schools throughout the nation.
The elementary education program will be closely aligned with Missouri S&T's new multidisciplinary studies degree program that began in January. Students will earn a bachelor of arts degree in multidisciplinary studies with a teaching certificate for elementary education.
"This degree requires computer science and statistics courses — just two examples of courses not typically found in most elementary ed programs," says Neiss.
Students in the program must choose a concentration in math or science, or both. "We'll also offer areas of concentration in social studies and English, but if students select those areas, they will still be required to include math or science," says Neiss.
The program will also offer training for current teachers and S&T students through the South-Central Regional Professional Development Center, which is located on the Missouri S&T campus.