Sajal Das named chair of computer science at S&T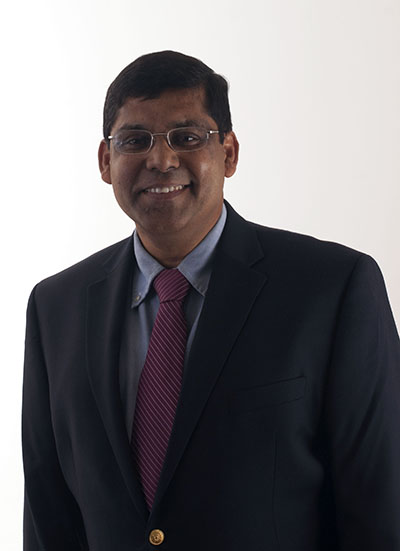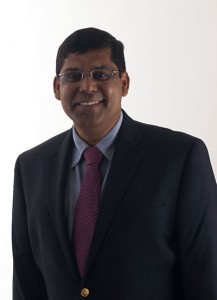 Dr. Sajal Das, University Distinguished Scholar Professor in computer science and engineering at the University of Texas at Arlington, has been named chair of the computer science department at Missouri University of Science and Technology. Das will also hold the Daniel C. St. Clair Chair of computer science, a faculty position in the department. His appointment takes effect Sept. 1.
Das, who has been the founding director of the Center for Research in Wireless Mobility and Networking for more than a decade, served as a program director of the National Science Foundation's computer and network systems division from 2008 to 2011.
"Dr. Das' expertise in the field of computer science, as well as his sense of strategic vision in long-term planning and recruitment, make him an ideal person to lead the computer science department," says Missouri S&T Provost Warren K. Wray. "I welcome him to Missouri S&T and look forward to working with him."
Das' broad research interests include wireless and sensor networks, mobile and pervasive computing, cyber-physical systems and smart environments, healthcare and sustainability, distributed and cloud computing, security and privacy, social networks, systems biology, applied game theory, and graph theory.
"I am truly humbled by the opportunity to lead the computer science department at Missouri S&T, which already offers fine undergraduate and graduate programs thanks to the hard work and dedication of the faculty and past chairs," says Das. "I would like to take the department to the next level of excellence in terms of teaching, research, and national and international visibility. I look forward to working with everyone at Missouri S&T, particularly the chancellor, the provost and the Academy of Computer Science."
Das is a senior member of the Institute of Electrical and Electronic Engineers (IEEE) and is a member of the IEEE Computer Society and the Association for Computing Machinery (ACM). He has served as the founding editor-in-chief of the Pervasive and Mobile Computing Journal since 2004 and he serves as associate editor of several other academic journals. He has chaired or served on the steering committee for numerous international conferences and given more than 75 keynote addresses, in addition to numerous other invited talks, presentations and colloquia.
Das has participated in more than 50 funded research projects totaling more than $10 million in funding, holds five U.S. patents, with three more pending, has written more than 200 refereed journal articles, three books, nearly 50 book chapters and hundreds of conference presentations. He has graduated 34 Ph.D. students who are well established in academics and industry.
Das earned a Ph.D. in computer science from the University of Central Florida in 1988, a master of science degree in computer science from Indian Institute of Science in Bangalore in 1984, and bachelor of science and bachelor of technology degrees in physics and computer science in 1980 and 1983, respectively, both from Calcutta University.