Stephen L. Clark named chair of mathematics and statistics at S&T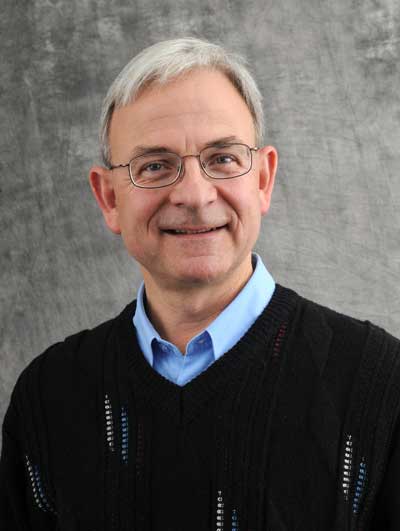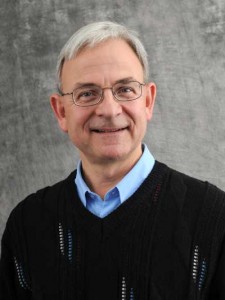 Dr. Stephen L. Clark, professor of mathematics and statistics at Missouri University of Science and Technology, has been named chair of the mathematics and statistics department at Missouri S&T. The appointment takes effect Sept. 1.
Clark, who also serves as director of the Missouri Institute for Computational and Applied Mathematical Sciences, will take over from Dr. Leon Hall, who has served as chair since 1998. Hall retires Sept. 1.
"Dr. Clark's expertise in the field and his decades of experience on the Missouri S&T faculty make him an ideal person to lead the mathematics and statistics department," says Missouri S&T Provost Warren K. Wray. "I look forward to working with him in this new role."
Clark joined the Missouri S&T faculty as an assistant professor of mathematics and statistics in 1987. He was named associate professor in 1993 and professor in 2003. Since 2010, he has served as special assistant to the provost.
His research interests include spectral and inverse-spectral theory, oscillation theory and boundary value problems for differential and difference operators, inequalities and control theory.
"I appreciate being given the opportunity to lead a department that plays a critical role in the promotion of student success and the advancement of our overall campus mission," Clark says.
Clark has given presentations and led workshops at national and international mathematics conferences and is the author or co-author of more than 30 archived publications. He has held several visiting faculty positions including serving as visiting fellow in the Isaac Newton Institute for Mathematical Sciences at Cambridge University. He has received numerous teaching awards and has served on a number of campus committees, including the Promotion and Tenure Committee, the Campus Third-Year Review Committee and the Library Committee. He is faculty advisor to the Missouri S&T Thai Students Association.
A member of the American Mathematical Society and Phi Beta Kappa, Clark earned a Ph.D. in mathematics from the University of Tennessee. He also holds a master of science degree from the University of Illinois and a bachelor of arts degree from College of Wooster, both in mathematics.