Popular improv troupe to begin performing arts series at S&T
Stars of the popular TV show "Whose Line is it Anyway?" will bring their quick wit and musical talents to two live shows to open the 2012-2013 season of the Campus Performing Arts Series at Missouri University of Science and Technology this fall. The shows replace "Cocktails with Larry Miller," which has been cancelled.

"Whose Live Anyway?" features Ryan Stiles, Greg Proops, Chip Esten and Jeff B. Davis doing what they do best — improvised comedy and song based on audience suggestions. Stiles starred on TV's "The Drew Carey Show" and can currently be seen on "Two and a Half Men."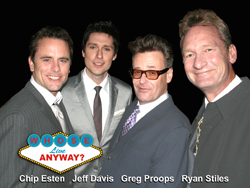 Two "Whose Live Anyway?" shows will be held at 7 and 9:30 p.m. Monday, Sept. 10, in Leach Theatre of Castleman Hall on the Missouri S&T campus, 10th and Main streets in Rolla.
Additional shows in the 2012-2013 Missouri S&T Campus Performing Arts Series include:

New Dance Horizons, 7:30 p.m. Saturday, Oct. 13. Four choreographers commissioned by Dance St. Louis collaborate with St. Louis dance companies for a concentrated new dance.
eighth blackbird, 7:30 p.m. Sunday, Oct. 21. This two-time Grammy Award-winning sextet combines the finesse of a string quartet with the energy of a rock band.
Aquila Theatre presents William Shakespeare's The Taming of the Shrew, 7:30 p.m. Thursday, Nov. 1. The timeless comedy about the battle of the sexes gets a fresh look from Aquila Theatre.
The Preservation Hall Jazz Band: Creole Christmas, 7:30 p.m. Friday, Dec. 7. Celebrate the holidays New Orleans-style this year.
St. Louis Symphony Orchestra, 7:30 p.m. Tuesday, Jan. 29, 2013. Always a favorite at Leach Theatre, this ensemble performs a broad repertoire with skill and spirit.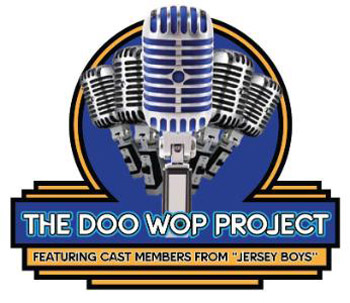 The Doo Wop Project, 7:30 p.m. Monday, March 4, 2013. Lead cast members from "Jersey Boys" sing classic hits and share individual stories in this homage to the music of the '50s and '60s.
Dreamgirls, 7:30 p.m. Monday, March 18, 2013. This Tony Award-winning musical follows the story of a young female singing trio from Chicago.
Season tickets for all eight CPAS performances are $200 for adults and $160 for youth age 18 and younger and may be paid for in monthly installments.
Half-season CPAS packages offer any four of the eight CPAS shows for $120 for adults and $100 for youth. A variety package for $160 for adults and $120 for youth allows subscribers to pick any six shows from CPAS, Leach Special Events Series and Leach Family Series.
The 2012-2013 Missouri S&T Leach Special Events Series includes: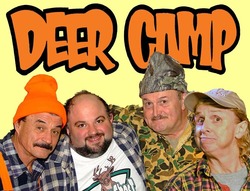 Deer Camp the Musical, 7:30 p.m. Monday, Oct. 29. Starring the actors who played brothers Darryl and Darryl from "The Bob Newhart Show," the comedy follows four fearless deer hunters on their annual trek to Deer Camp.
The Lettermen, 7:30 p.m. Friday, Feb. 15, 2013. Led by original member Tony Butala, the trio perform some of their more than 25 hit singles, including "Theme from 'A Summer Place'" and "Hurt So Bad."
The 2012-2013 Missouri S&T Leach Family Series includes:
The Cashore Marionettes, 7 p.m. Friday, Sept. 28. These internationally acclaimed marionettes feature moving and humorous performances that redefine the art of puppetry.



John Tartaglia's ImaginOcean, 6 p.m. Wednesday, Oct. 24. Backed by a score of swing, rhythm and blues and big band music, three sea creatures look for buried treasure and find much more.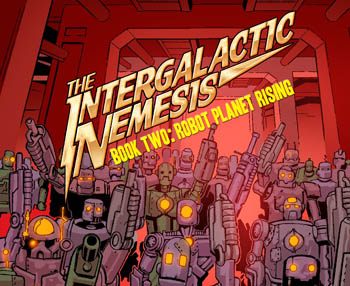 The Intergalactic Nemesis, 7 p.m. Friday, Feb. 8, 2013. It's a mash-up of the radio play and a comic book, with the art projected on a screen, live actors voicing the characters, a Foley artist creating the sound effects and a keyboardist performing the score.
Leach Theatre has also added a ticket exchange program this season, which is available to season subscribers only. Subscribers to any of the three Leach Theatre season ticket packages may exchange their tickets for another show at any time throughout the season, with 48-hours advance notice (some restrictions apply).
Season subscriptions are available now and will continue through the end of August. Call the Leach Theatre Box Office at 573-341-4219 for more information.
Single tickets for 2012-13 events will go on sale Aug. 20. At that time, Leach Theatre will offer special discounts on single-ticket purchases for Missouri S&T faculty and staff, military and seniors 65 and older.
For more information about the 2012-2013 Missouri S&T Campus Performing Arts Series, visit leachtheatre.mst.edu or call the Leach Theatre Box Office at 573-341-4219.