Hilmas named Curators' Professor
Dr. Gregory Hilmas has been named Curators' Professor of ceramic engineering at Missouri University of Science and Technology. Hilmas will be officially recognized during commencement ceremonies at S&T on Saturday, Dec. 17.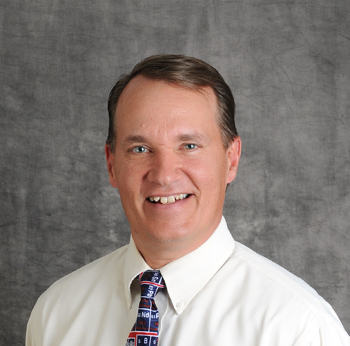 The University of Missouri Board of Curators bestows the Curators' Professor title upon outstanding scholars with established reputations in their field of study. Hilmas is known for his work in the field of ultra-high temperature ceramics — those that can withstand temperatures up to 3,000 degrees Celsius. The ceramics, similar in concept to those used in space shuttle tiles, could be employed to keep hypersonic vehicles from burning up as they cruise at extremely high altitudes over longer periods of time than shuttles or Apollo-style capsules.
"Sharper leading edges mean the vehicles have more maneuverability and can basically glide at much higher altitudes during reentry," Hilmas says. "If you want to go to sharper leading edges on hypersonic vehicles, you're going to have to go with materials with higher melting temperatures."
Hilmas earned his bachelor's degree in materials science and engineering from the University of Minnesota in 1986, a master's degree in ceramic engineering from The Ohio State University in 1989 and a Ph.D. in materials science and engineering from the University of Michigan in 1993. He worked in the private sector for several years before joining Missouri S&T in 1998.
Hilmas has published more than 120 scholarly articles and has been issued eight patents. In 2002, he received one of Research and Development Magazine's R&D 100 awards, also known as the "Oscars of Invention" or the "Pulitzer Prizes of Technology."