Engineers Without Borders to leave S&T on Feb. 24

Three students from the student chapter of Engineers Without Borders at Missouri University of Science and Technology will leave Feb. 24 to continue their partnership with the community of Los Eucaliptos, a rural subdivision located in Erquis Sud, Bolivia.

Since 2008, the student-led organization has been helping the community develop its infrastructure, including developing and coordinating a sustainable water supply and distribution system, electricity, and waste collection and treatment system. Farms surround the 100-lot subdivision, which is being built by Habitat for Humanity.
This assessment trip to southern Bolivia will focus on negotiating with members of the community and local officials to determine the best water source.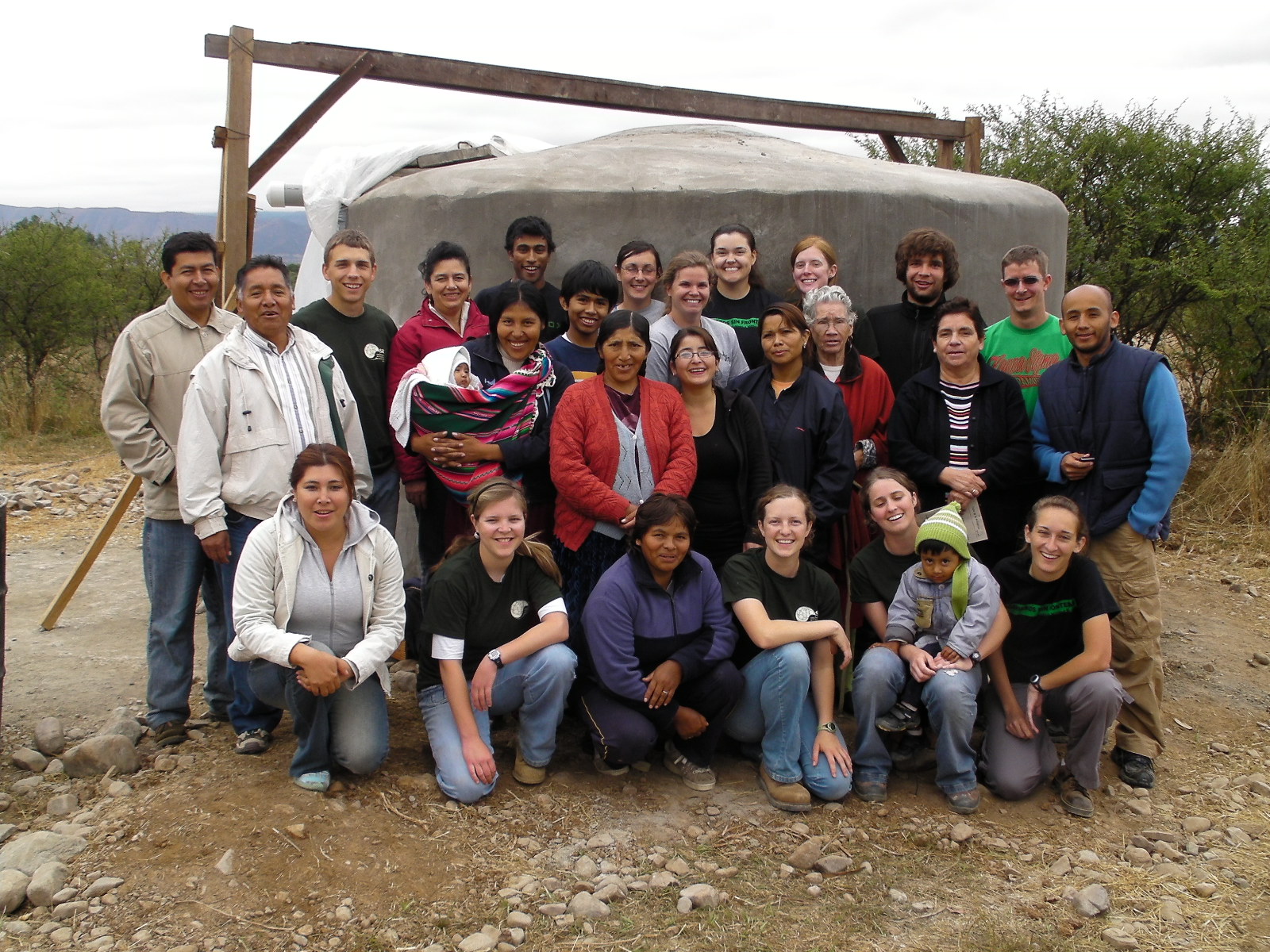 "After getting to know the community members throughout several trips, it is so important to me to see a clean, reliable water source established," says Emily Pasch, a senior in mechanical engineering from Lake Zurich, Ill.
In 2009, Pasch led a dozen S&T students on a two-week trip to where they built a water-holding tank. "The options for the water sources are a deep water well or an infiltration gallery, which would collect subsurface flow of water from a nearby river," she says. "We are hoping to take significant steps to provide a clean water source that is consistently available throughout the Bolivian dry season. The result of our efforts should significantly improve health among community members, particularly children."
During the Bolivian dry season, the residents of Erquis Sud have no nearby water sources and must purchase the water they need to survive. During the rainy season, the nearby river is infested with bacteria from animal waste and chemicals from farmers' pesticides that causes health problems for community members.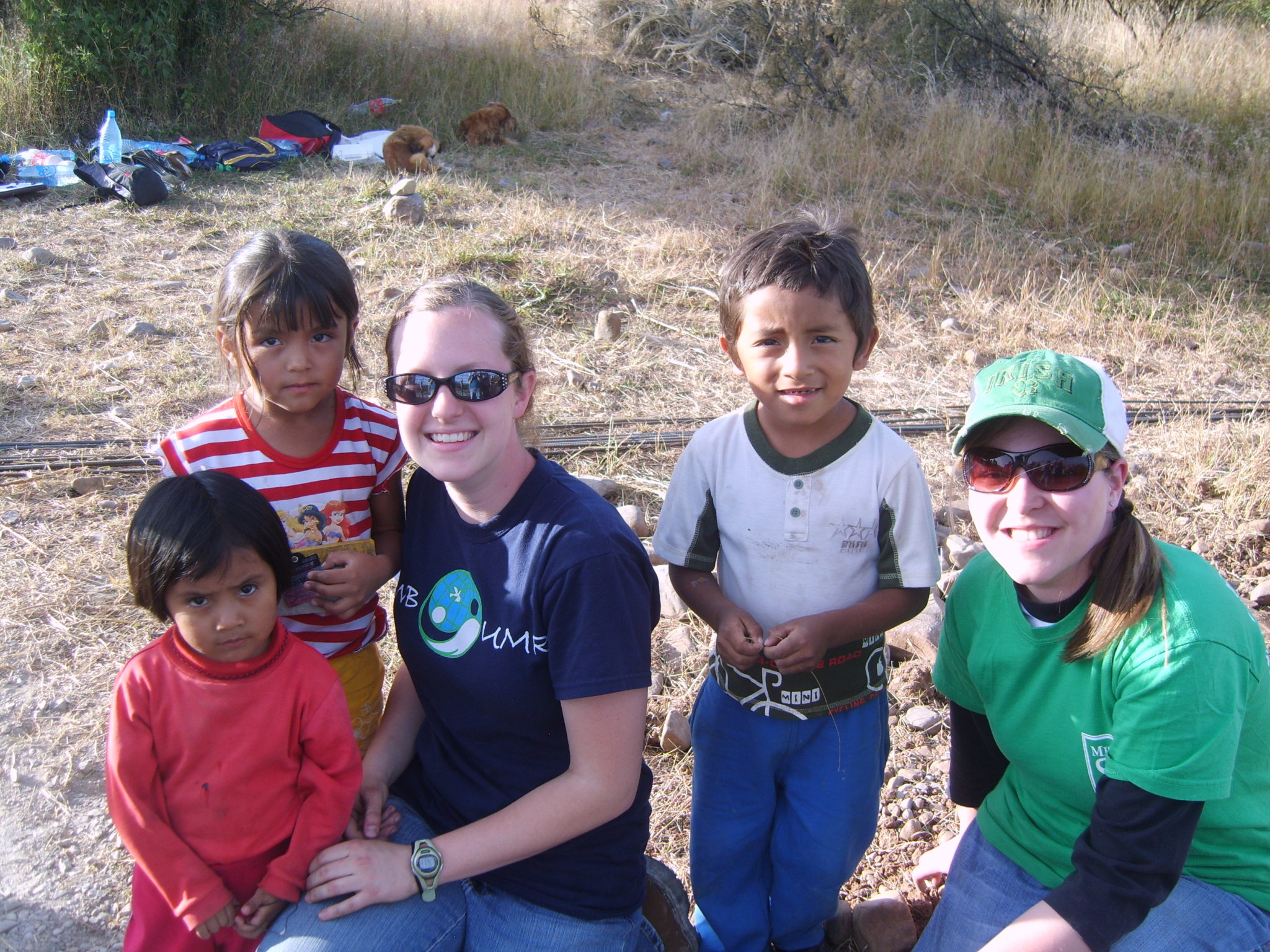 "Many of the families, generally four to five people, are supported by single mothers," says Pasch, the project's leader. "The water source is especially important to them because once it's established, the population of the community will have room to expand and the surrounding municipalities will be able to justify a nearby public transportation route.
"The public transport will be invaluable to these women, who currently must walk to work to earn the money that supports her family, often with several children in tow."
In the future, the EWB team plans to develop a more in-depth water distribution system as well as a sewage system.
"Once residents have water, they'll need a sewage collection and treatment system too because of the dense concentration of homes on small lots," says Pasch. "Some lots have two homes constructed on them and there's the potential for contamination of the groundwater source for the well."
Students traveling to Erquis Sud, Bolivia, include:
Andrea Clements of St. Louis, a junior in architectural engineering
Emily Pasch of Lake Zurich, Ill., a senior in mechanical engineering
Anna Zor of St. Louis, Mo., a sophomore who has not yet declared a major
Dr. Rick Stephenson, professor of civil, architectural and environmental engineering at Missouri S&T, and David Hoffman, associate research engineer in civil, architectural and environmental engineering at Missouri S&T, will accompany the students on this trip. Stephenson's son Zachary, president of Black Jack Roofing in Rolla, will also make the journey.