Archives for December 2015
By studying how materials transform at ultra-low temperatures, a Missouri S&T theoretical physicist hopes to discover new states of matter. [Read more…]
A Missouri University of Science and Technology researcher and his colleagues have created a lightweight but very strong structural metal that could improve energy efficiency in aerospace, automobile, defense, mobile electronics and biomedical applications.
The findings of Dr. Lianyi Chen, assistant professor of mechanical and aerospace engineering and materials science and engineering at Missouri S&T, were published Dec. 24 in the latest issue of Nature.
Working at the University of California-Los Angeles, Chen and his colleagues used magnesium because it is a light metal with two-thirds the density of aluminum, it's abundant on Earth and is biocompatible. They found a way to mix silicon carbide nanoparticles into a molten magnesium-zinc alloy that uniformly dispersed and stabilized the nanoparticles, making a super-strong and lightweight metal. [Read more…]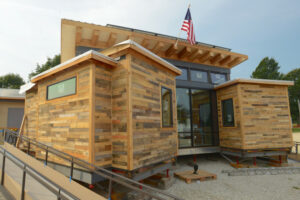 The Missouri Department of Economic Development's Division of Energy helped fund the Missouri University of Science and Technology Solar House Design Team's building costs for the 2015 U.S. Department of Energy Solar Decathlon.
2015 was a year of important firsts for Missouri S&T. We opened our new alumni house, started a new biomedical engineering minor, launched our first crowdfunding campaign and completed our first year with geothermal energy as the main power source for much of campus. We also had our first multi-million-viewer video on Facebook — a clip of students dressed as dinosaurs riding bicycles.
In keeping with the end-of-year tradition of list making, here is our list of the top 15 noteworthy moments of 2015. (And if year-end lists are your thing, check out this other list of the year's notable achievements in innovation.)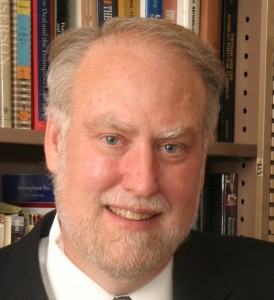 Dr. David Robertson, Curators' Teaching Professor of political science at the University of Missouri-St. Louis (UMSL), has been named the 2016 Maxwell C. Weiner Distinguished Professor of Humanities at Missouri University of Science and Technology.
Missouri University of Science and Technology presented five Awards of Professional Distinction during winter commencement ceremonies held Saturday, Dec. 19. The awards recognize the outstanding Missouri S&T graduates for professional achievement. [Read more…]
Dr. Janet L. Kavandi, deputy director at NASA's Glenn Research Center and a NASA astronaut, shared lessons she learned during her three space flights as part of commencement ceremonies at Missouri University of Science and Technology on Saturday, Dec. 19.
In her commencement address, Kavandi challenged Missouri S&T graduates to be open to new information and to always consider new possibilities. [Read more…]
A Missouri University of Science and Technology professor's 20-minute video that likens certain film editing techniques to "punctuation marks" in movies has been included in a listing of the year's best video essays. [Read more…]
Inkless printing. Hydrogen-producing bacteria. Hollow concrete columns that are stronger than solid ones. New insights into what American GIs discovered in Nazi concentration camps at the end of World War II.
These are among the many notable innovations and discoveries made by Missouri University of Science and Technology professors and students in 2015. Here are 15 that were publicized during the year – but are well worth talking about again. (You can read about many more innovations in the research section of our news site.) [Read more…]